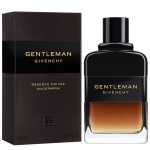 Givenchy Gentleman Givenchy Reserve Privee EDP 100ml£86.00 £76.00
Givenchy Gentleman Givenchy Reserve Privee EDP is a rich fragrance, where the warmth of Scotch Whiskey and Chestnut basks in the base of powdery Iris, allowing the new Givenchy Gentleman Givenchy Reserve Privee to have its own identity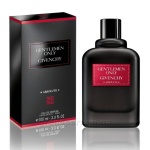 Givenchy Gentlemen Only Absolute EDP 100ml£82.00
Givenchy Gentlemen Only Absolute is a more intense and spicy version of the original Givenchy Gentleman Only fragrance for men.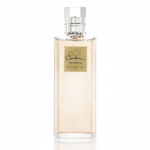 Givenchy Hot Couture EDP 100ml£105.00 £88.00
Givenchy Hot Couture EDP fragrance combines sensuality and glamour with refinement and elegance, with a sweet, woody and spicy essence that floats onto the body like a second skin with key notes of raspberry and pepper.


Givenchy Organza EDP 50ml£76.00 £60.00
Givenchy Organza perfume is a magical mix of of classic sensuality, refinement and opulence, the symbol of the eternal woman, a complex oriental floral perfume with depth and sensuality given a unique edge with the inclusion of nutmeg.