Chloe
Chloe is a unique and demure fashion house that has created wearable, modern and beautiful clothes for over 50 years and equally wearable and creative perfumes that define the era in which they were created.

Chloe's creator, Gaby Aghion, rejecting the stiff formality of 1950s fashion and the idea of made to measure clothing and decided to create a line of off the rack, high quality, soft, body conscious clothes from fine fabrics, which she called 'luxury pret-a-porter' and thus, the ready to wear market we know today, was born. This revolutionary attitude was applied to their perfume creations, with the iconic Chloe for Women which defined a new type of floral the tuberose floral perfume.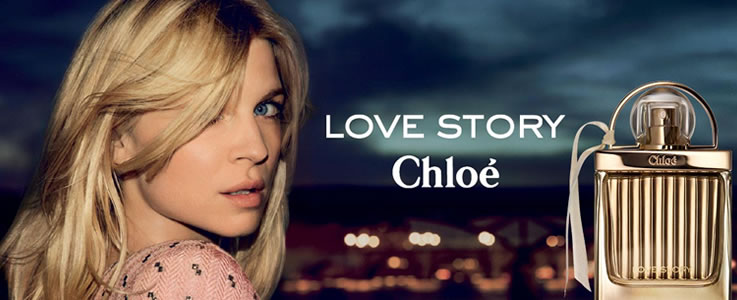 Chloé is a light and fresh yet seductively strong and self-possessed scent, capturing the creative, confident individuality of a free spirited woman with an utterly innate sense of chic and natural sexiness.

Roses de Chloe is an invitation to tenderness. The rose immediately exudes incredible freshness.

Experience the lighter side of couture Chloe femininity with the L'Eau de Chloe Eau de Toilette, a luxurious chypre-floral fragrance.

An addictive fragrance that awakens the senses
created by perfumer Michel Almairac, the new see by chloé fragrance reveals an addictive floral scent.

Chloe Love, Chloe is uninhibited and sexy, gracedul and assertive, presenting the fragrance wearer with a modernized vintage perfume.

Love Story Eau de Parfum by Chloe is the expression of a free woman: the Chloe woman.

A subtle combination of elegance and sensuality, Chloe Fleur de Parfum feels like the touch of soft silk on bare skin.