Fudge
Recommended by top stylists and used by celebrities, the Fudge range of hair care is as good as it gets! They have a wide range of salon professional hair care products that are easy to use and very effective, giving you a professional hairstyle in seconds.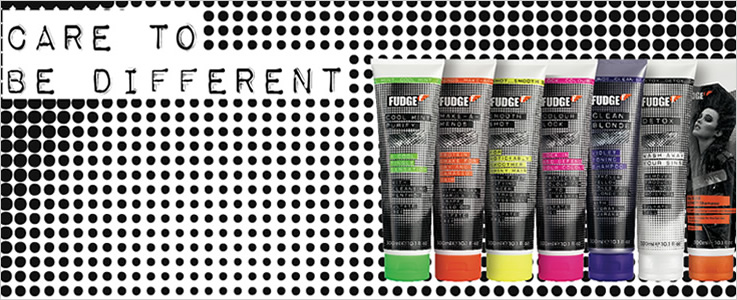 Fudge shampoos gently cleanse and care for the hair, without weighing it down and their conditioners are light and go a long way, providing intensive hair repair and hydration.

Recommended by top hair stylists for their ease of use and effectively, Fudge styling products are a great addition to your hair care routine.

Fudge Hair Treatments are specially formulated to keep unruly hair tamed, detoxified and controlled. Fudge Hair Treatments are easy to use, super effective and smell divine.

Give your hairstyle a total colour transformation with Fudge Paintbox Semi-Permanent Colour. Fudge Paintbox immediately electrifies dull, boring or lacklustre hair and lasts for 3 to 30 washes.

Fudge Brushes and Electrical Styling Tools are salon standard and give you the ability to control and style your hair with professional results.