Versace
Versace is one of the worlds largest fashion houses as was the vision and creation of Gianni Versace, who used the current head of design Donatella as his muse. Versace began his fashion vision in his mother's small tailors shop and showed his first collection to Fiori Fiorentini in 1972 who saw its instant potential. By 1978 Versace opened his first boutique in Milan's Via della Spiga and its popularity was immediate due to its outlandish mixture of luxury, Italian glamour, theatre and contemporary art. Today, Versace is one of the world's leading international fashion houses. Versace designs, markets and distributes luxury clothing, accessories, fragrances, makeup and home furnishings under the various brands of the Versace Group.

Versace perfumes are as glamorous, Italian and outlandish as the couture houses designs. Versace's line of fragrances is as outspoken as their fashion designs. Each Versace fragrance oozes glamour and glitz, with a little touch of that Versace flair and wit.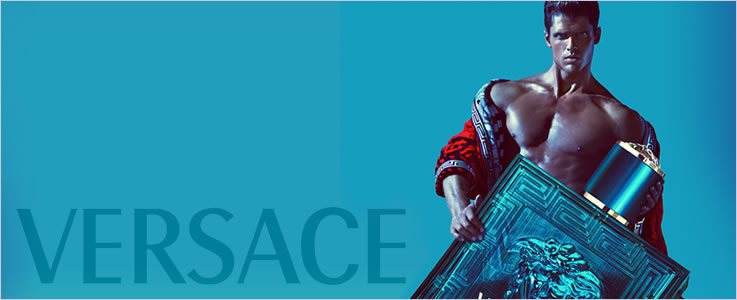 Versace Eros is the fragrance that interprets the sublime masculinity. An intense, vibrant and glowing fragrance obtained from the combination of mint leaves, Italian lemon zest and green apple.

Pure as sunlight, an extraordinary bright hue that radiates with a fiery intensity, sparkling the way that only a diamond can. A new, captivating and voluptuous fragrance of true femininity.

Bright Crystal, a precious jewel of rare beauty characterized by a fresh, vibrant, flowery scent.

Crystal Noir is a magical fragrance: ethereal yet carnal, precious, delicate and persistent, it has an ultra-feminine oriental/floral scent.