DKNY
Encapsulating the energy and spirit of New York, DKNY is eclectic, fun and fast. New York sets the pace and the attitude, and DKNY creates the matching aesthetic. From fashion to accessories, DKNY provides a street-smart look with a luxurious edge. DKNY fragrance takes this inspiration and creates an olfactory wardrobe of desirable scents.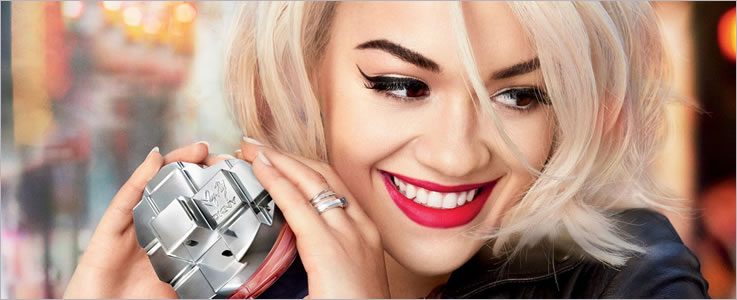 Experience the urban, carefree, spirited new DKNY MYNY fragrance that's as eclectic and passionate as New York the city we love.

DKNY Be Delicious now delivers irresistible all-over body skin-boosting benefits to optimise the look and feel of bare skin.

DKNY Be Delicious is a sophisticated blend of apples, exotic flowers and woods for a fresh, juicy scent that can only be called delicious.

DKNY Be Delicious Fresh Blossom is as pretty and delicate as the first bloom of apple blossom in Central Park.

DKNY Golden Delicious Eau de Parfum is atempting, sensual and warm fruity fragrance.

Donna Karan Red Delicious For Women begins with a champagne accord of exotic lychee, red raspberry and crisp apple.

A drop of precious vanilla in clear water. pureDKNY is an enveloping, sensual fragrance collection that invites you to dream of a more uncomplicated and straightforward way of life.

DKNY Men is a unique and effervescent aftershave that is invigorating and sensual in a single burst.

DKNY for Women encapsulates the energy and electricity of the city in a sleek and elegant perfume.