Michael Kors
New York Native Michael Kors is an award-winning designer of premium accessories and ready to wear.

His collection of fragrance and beauty is inspired by the same codes of luxury as his fashion. With ranges including Sporty, Sexy and Glam tailored to every aspect of the Michael Kors woman, it's all about expressing yourself through colour and scent. His fashion-forward collections are designed to take women from laidback, weekend chic through to the glamour of night life in the most stylish and fabulous way.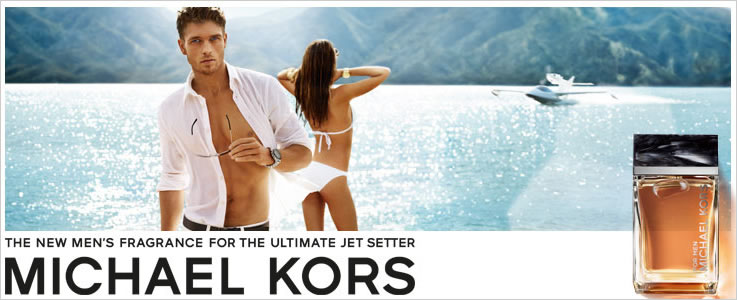 Michael Kors Sexy Ruby is a beautiful, evocative and unique fragrance for women for Autumn Winter 2017. Michael Kors Sexy Ruby was created by Kors to applaud the women who've inspired him along the way.

Michael Kors Women Fabulous Body Lotion brings a shimmering luxury that uniquely responds to skin

Michael Kors Wonderlust is an exotic oriental floral fragrance that aims to transport you away to exotic luxurious holidays in the sun! Michael Kors Wonderlust has an edible gourmand texture with exotic floral blooms such as dianthus flower, for a delicate and feminine essence.

Fresh, feminine, fabulous. Introducing Michael Kors Coral, a bright, bold blend of tropical grapefruit, sweet raspberry and warm sandalwood.

Michael Kors Sexy Sunset is a fabulous new fragrance radiating with bursts of pear, alluring floral bouquets and a sensual blend of woods.

Michael Kors Glam Jasmine is a bouquet of lush jasmine with accents of creamy woods, an overtly feminine and head-turning perfume.

Michael Kors Sporty Citrus perfume is a dazzling burst of citrus with luscious orange flower and a hint of warm woods. Casually chic and fresh.

Michael Kors Sexy Amber perfume puts the spotlight on warm amber wrapped in sandalwood, layered with white flowers. Sumptuous and deeply seductive.

A modern fragrance for him that asserts style and modern masculinity.

A modern, masculine blend of freshness and sophisticated musks, it's the new definition of essential luxury.