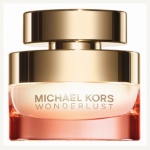 Michael Kors Wonderlust EDP 30ml£41.00
Michael Kors Wonderlust is an exotic oriental floral fragrance that aims to transport you away to exotic luxurious holidays in the sun! Michael Kors Wonderlust has an edible gourmand texture with exotic floral blooms such as dianthus flower, for a delicate and feminine essence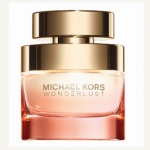 Michael Kors Wonderlust EDP 50ml£58.00
Michael Kors Wonderlust is an exotic oriental floral fragrance that aims to transport you away to exotic luxurious holidays in the sun! Michael Kors Wonderlust has an edible gourmand texture with exotic floral blooms such as dianthus flower, for a delicate and feminine essence.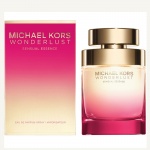 Michael Kors Wonderlust Sensual Essence EDP 100ml£83.00
Michael Kors Wonderlust Sensual Essence, a luxurious interpretation of the original fragrance that conjures the exhilaration of new adventure. Rich, bold and alluring, this fragrance combines the juicy freshness of pear and black cherry with lush florals and a warm suede finish.