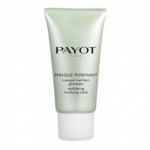 Payot Masque Charbon Purifiant 50ml£18.50
Payot Masque Charbon Purifiant purifies and mattifies very gently. Its original black texture combines the super-absorbent properties of charcoal derived from Japanese oak trees and the purifying and unclogging effect of kaolin, the softest of clays.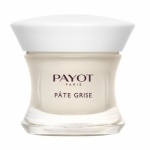 Payot Pate Grise 15ml£14.50
Payot Pate Grise Anti-Bacterial Treatment is a local night treatment for imperfections and blemishes.Its secret formula Dr Payot works while you sleep to accelerate the maturation of minor subcutaneous spots and make them disappear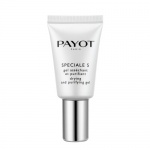 Payot Speciale 5 15ml£15.50
Payot Speciale 5 Active Clearing Lotion is a drying and purifying gel that is for minor spots that have come to a head and overnight elimates and heals.