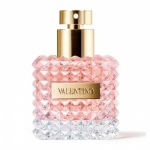 Valentino Donna EDP 50ml£63.00
Valentino Donna perfume is a fragrance full of elegance, fragility, irreverence, and candor. Sensuous and independent, Valentino Donna perfume is capable of sudden passion and unexpected shyness with a timeless floriental, created around the distinct couture elegance of opulent Iris notes.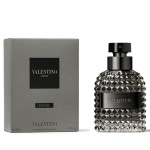 Valentino Uomo Intense EDP 50ml£60.00
Valentino Uomo Intense is a new more masculine and intoxicating version of the popular Valentino Uomo fragrance for men. Created as a sensual and captivating fragrance, with a profoundly charismatic aura, Valentino Uomo Intense leaves long lasting memories.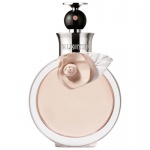 Valentino Valentina EDP 80ml£92.00 £71.00
Valentino Valentina perfume is a beautifully decadent Floral, Oriental and Chypre fragrance for women. Combining a rich Jasmin Sambac with sweet Patchouli essence and exotic strawberries it is a very modern Floral Oriental and Chypre experience.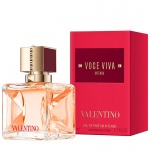 Valentino Voce Viva Intensa EDP 50ml£84.00 £68.00
Valentino Voce Viva Intensa is a soft white floral reawakened in the spirit of Valentino's contemporary femininity with woods and a hint of bourbon vanilla.