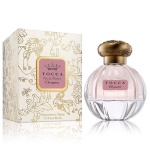 Tocca Cleopatra EDP 50ml£76.00 £64.00
Tocca Cleopatra combines fresh and sparkling grapefruit and lush greens that fade into accords of sensual white jasmine and tuberose, leaving an exotic, rich dry down of warm patchouli, golden amber and rich vanilla musk.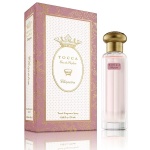 Tocca Cleopatra Travel Fragrance Spray EDP 20ml£42.00 £39.00
Tocca Cleopatra Travel Spray is a beautiful way to travel with the fragrance of Cleopatra. The 20ml spray still maintains the gorgeous glass encasement and stopper of the large bottles but it instead replaces the round bottle with a sleek and sophisticated vintage vial style flacon.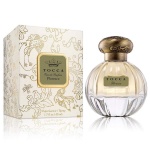 Tocca Florence EDP 100ml£104.00 £94.00
Tocca Florence perfume is a beautiful fragrance that is as mysterious, elegant and sophisticated as the place that it is named after. A combination of green floral notes and rich tuberose makes it an unusual and gorgeous aroma.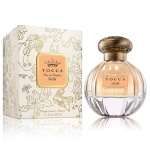 Tocca Stella EDP 100ml£104.00 £94.00
Tocca Stella is an intesresting fragrance combining sensual florals and fresh fruits, for a beautiful perfume that lasts all day.