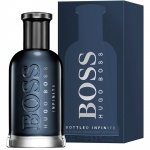 Hugo Boss Bottled Infinite EDP 100ml£55.00
Boss Bottled Infinite represents the Man of Today's aspiration to reconnect with his inner self. An energising and sensual perfume that combines the freshness of citrus notes and the intensity of aromatic, woody notes.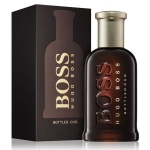 Hugo Boss Bottled Oud EDP 100ml£76.00
Boss Bottled Oud is a strong, intense and opulent woody version of the classic Boss Bottled fragrance, the epitome of modern masculinity. Boss Bottled Oud has a rich oriental woody accord that lingers like a second skin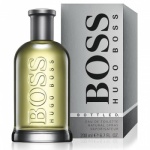 Hugo Boss Bottled EDT 200ml£96.00 £75.00
Boss Bottled is as versatile and rich in contrasts as the Man of Today. The distinctly masculine fragrance is sharp with a warm woody base, making it a timeless classic.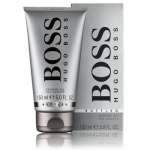 Hugo Boss Bottled Shower Gel 150ml£20.00
The spirit of BOSS captured in a tube; The classic values of elegance and style of this distinctly masculine revitalising shower gel.