Sale on Valentino Voce Viva 50ml
22 May 2021 | Admin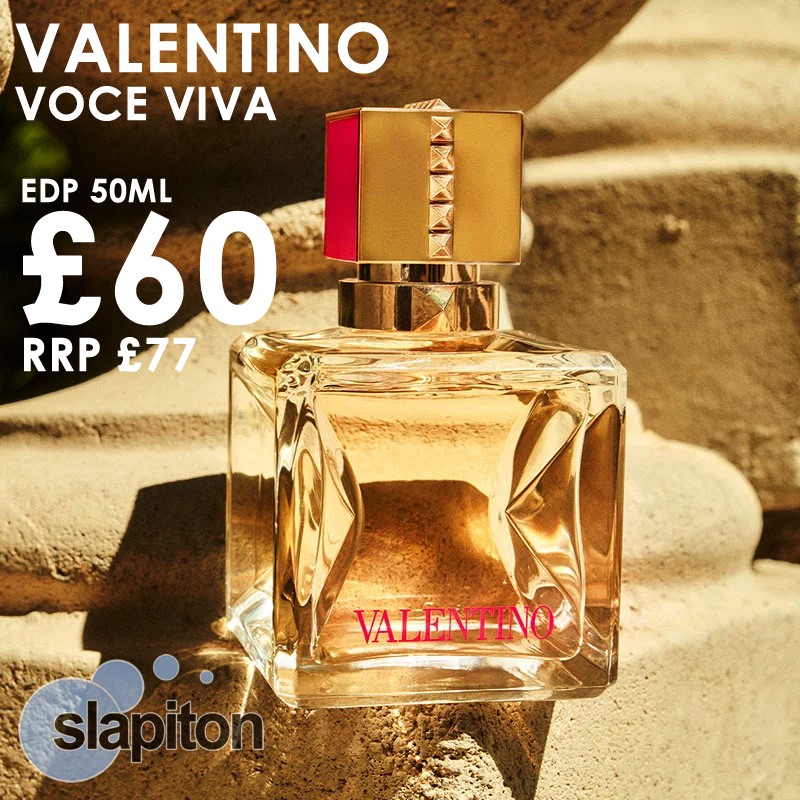 #weekendoffer #fragrancesale on #valentinovoceviva #perfume .
#voceviva is a #fragrance for the #perfumeobsessed given added weight by the #face of #ladygaga . I #love #orangeblossom so was very happy with this #valentinoperfume . To this ❤ they have added #citrus tones of #mandarin and #bergamot and #spicy #ginger with #sophisticated #tonkabean #sabdalwood and icy crystal #moss .
This beautiful soft floral perfume is for #lovers of #ysllibre #diorpoisongirl and #jomaloneredhibiscus .
Available online with #freedelivery at www.slapiton.tv or you can #shoplocal with a #familybusiness and #ShopNewark in our #baldertongate store.