New Launch - New Journey for Paco Rabanne Lady Million Perfume
10 June 2021 | Admin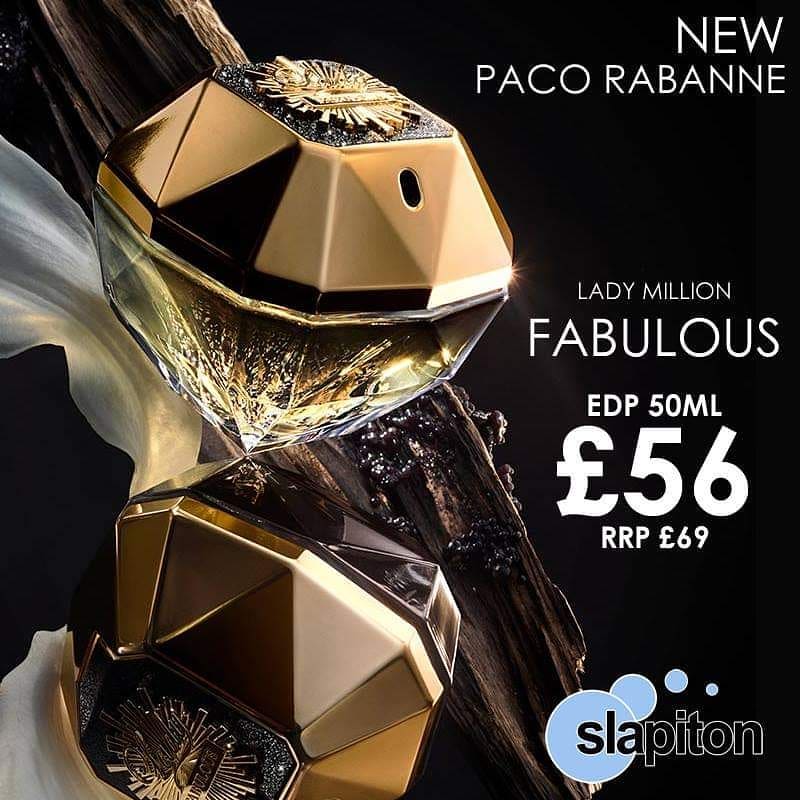 #newlaunch #pacorabanne #ladymillionfabulous a darker #oriental version of the ever popular #ladymillion #perfume range.
This version of #ladymillionperfume is definitely richer than previous versions and even though I loved the candy 🍬 elements of #ladymillionempire I actually prefer #fabulous .
From first breath I get the #mandarin and, even though I am typically sceptical about aromas perfume brands list such as #solarnotes I actually can smell a bit of sunshine 🌞 in there! The heart is quickly on the nose with a lovely rich white floral bouquet that includes my favourite perfume note #tuberose in absolute spades. This is tempered by #jasmine and a hint of #ylangylang for an uplifting experience. The base comes through with the heart and is an unusual and #addictive blend of #moss #vanilla and #woods.
For fans of #burberryher #dioraddict and #goodgirllegere
Available online at www.slapiton.tv or you can #shopsmall and #shopNewark and pop into our #newarkperfumeshop on #baldertongate.