New Hollister Canyon Escape - Perfect Father's Day Gift From The Kids.
14 June 2021 | Admin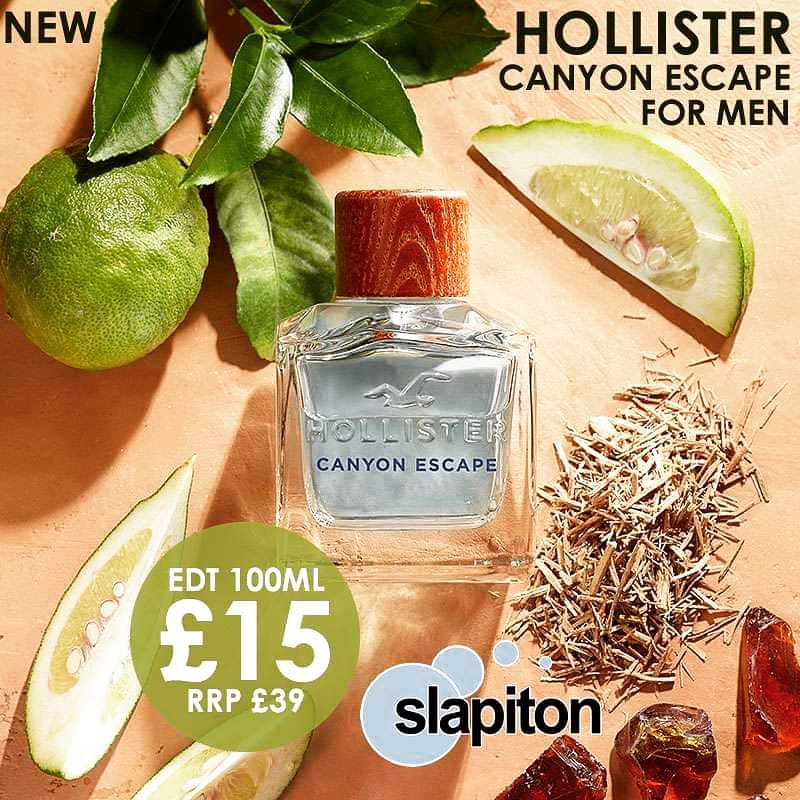 #scentoftheday is the #newlaunch from #hollister #canyonescape , a #perfect #fathersday #presentfromthekids
Struggling to find #fathersdaygifts at a good price. Then look no further than the new #fragranceformen from Hollister. The 100ml is just £15 but the 30ml is just £10.
Hollister Canyon Escape is a very wearable fragrance, with #aromatic #woody and #oceanic notes. It #feelsfresh in this #heatwave with hints of #bergamot and #lemon. These are warmed by #blackpepper and #cardamon and re-energised by #seasalt #vetiver #juniper and #sage . The base is a subtle balance of #patchouli and #oakmoss for a #masculine fragrance.
Whilst this is not a groundbreaking fragrance it is the perfect aftershave for the day and I challenge anyone to fall out with it. Fresh, woody and nicely balanced, it will make a great present from the kids that won't break the bank.
Available online at www.slapiton.tv or you can #shopsmall and #shopNewark in our #newarkperfumeshop on #baldertongate.