New Armani Code - Great Price too!
29 May 2021 | Admin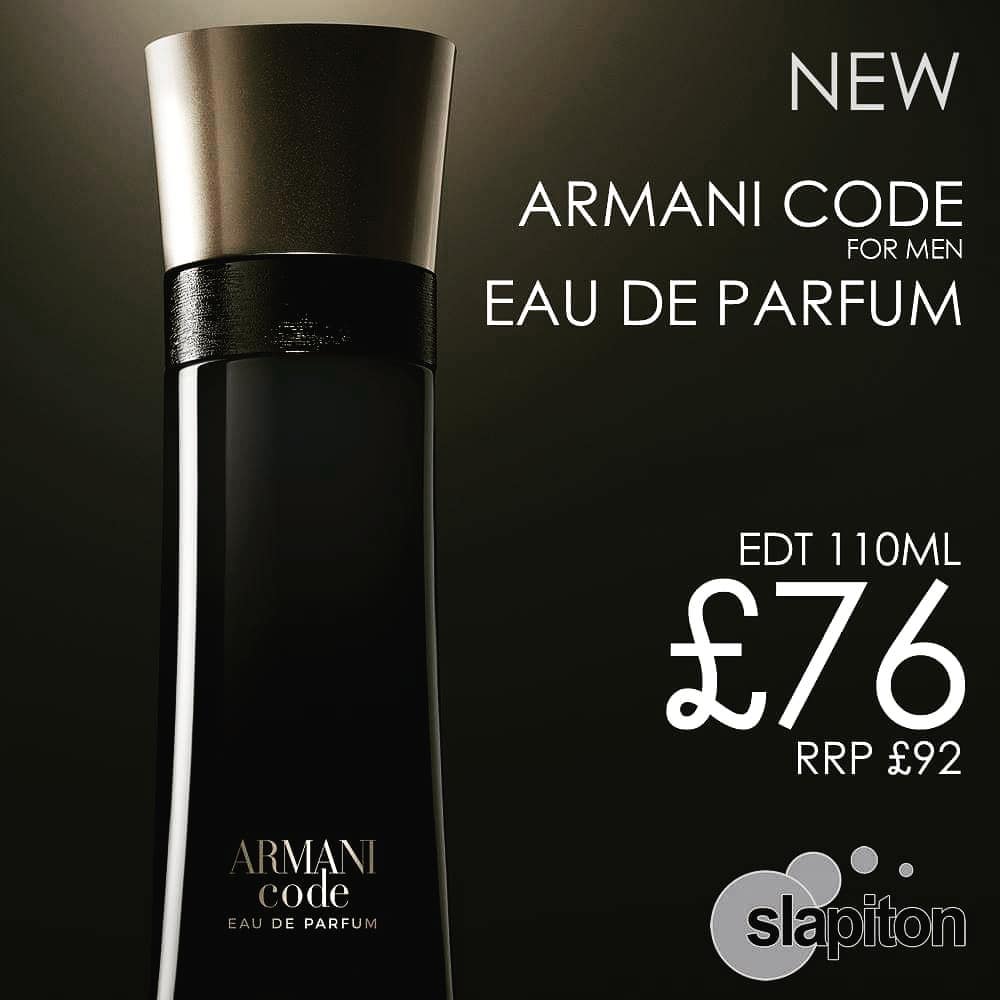 #newperfume and it's a #specialprice too. #armanicode in a #superstrong #eaudeparfum.
This new version of #codeformen is a rich #oriental #fougere that begins with a burst of #vanilla that is freshened with #lavender #lemon and #bergamot. The fragrance quickly changes to its oriental roots with #tonkabean #suede #cedar and #musk.
I really like this new version of code. It reminds me of the sadly discontinued and much missed #armanicodesport and #armaniattitude and brilliantly balances citrus with vanilla and yonka bean with cedar and lavender. It also has great #longevity especially when #layeringscents with the dryer #codeprofumo . This is definitely #scentoftheday for all you #instaperfume lovers and those who just want to #smellgood .
For fans of #chanelallurehommesport #christiandiorhomme #jeanpaulgaultierlemale and #montblancexplorer
Available online at www.slapiton.tv with free delivery and you can #ShopNewark at our #newarkperfumeshop on Baldertongate.