Great Offer on Carolina Herrera 212 VIP Black For Men
11 June 2021 | Admin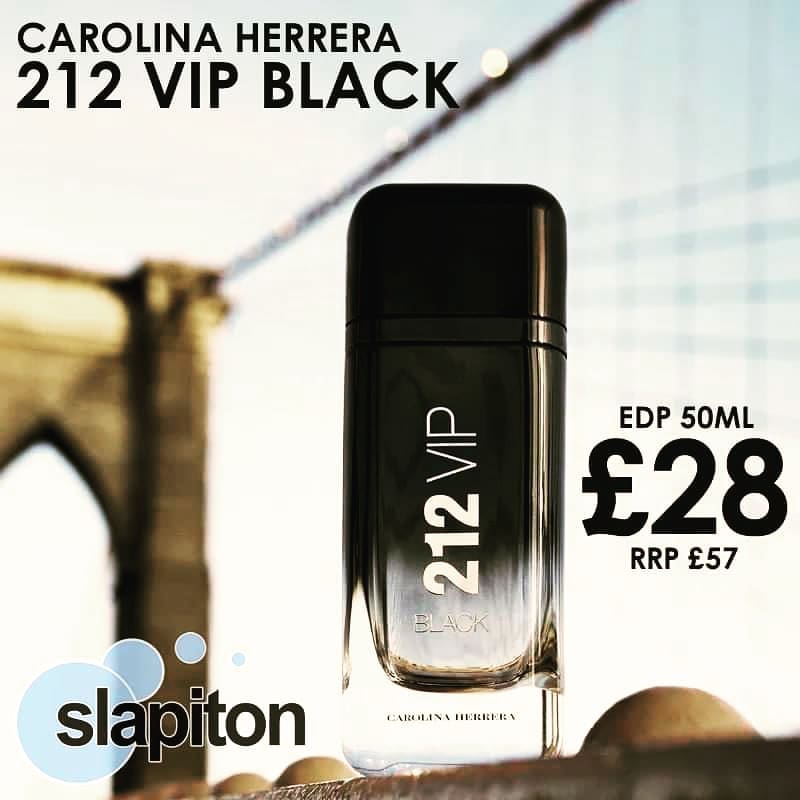 #perfumeoftheday #specialprice on #carolinaherrera #212vipblack an #aromatic #oriental #fragranceformen
This is a great addition to any #carolinaherrera212 #fan . It feels to me like the #naughtylittlebrother who defies #mumanddad and goes #clubbingallnight . It begins with a clear #cocktail, a hit of #absinthe #grapefruit and I can smell #ginger. These quickly mellow to reveal an aromatic heart of #sage #fennel #lavender that feels very green. The base is dominated by a rich #leather note tempered by #musk and #vanilla, making this a fragrance that is not for the faint hearted!!
For fans of #versaceeros #yslylive #diorsauvage and #jeanpaulgaultierultramale
Available online at www.slapiton.tv or you can #shoplocal and #ShopNewark in our #newarkperfumeshop on #baldertongate.