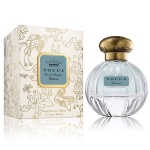 Tocca Bianca EDP 50ml£76.00 £64.00
Tocca Bianca begins with Bergamot, Lavender, Mandarin and Lemon Orpur, over a heart of Rose Petals, Jasmine and Green Tea and a beautiful base of Musk, Sugar.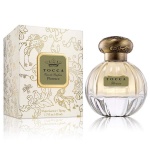 Tocca Florence EDP 50ml£76.00 £64.00
Tocca Florence is a beautiful fragrance that is as mysterious, elegant and sophisticated as the place that it is named after. A combination of green floral notes and rich tuberose makes it an unusual and gorgeous aroma.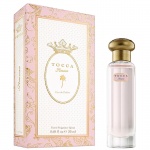 Tocca Simone Travel Fragrance Spray EDP 20ml£42.00 £39.00
Tocca Simone perfume is a fresh floral fragrance blending luminous tropical frangipani and refreshing watermelon, warmed by delicate blonde woods. This version is a travel spray, perfect for your handbag.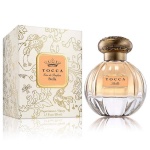 Tocca Stella EDP 50ml£76.00 £64.00
Tocca Stella is an intesresting fragrance combining sensual florals and fresh fruits, for a beautiful perfume that lasts all day.