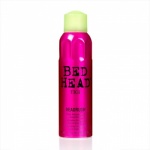 TIGI Bed Head Headrush Shine Spray 200ml£15.75
Shine Adrenaline with a Superfine Mist. Super fine shine spray that will go straight to your head. This lightweight mist gives your hair extreme gloss with all-over coverage.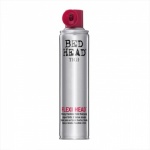 TIGI Bed Head Flexi Head Strong Flexible Hold Hairspray 385ml£13.95
Your new styling essential has arrived: go freestyle with TIGI Bed Head Flexi Head, a new hairspray that gives strong hold without the crunch, and allows the hair to move.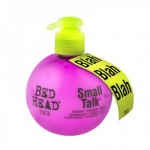 TIGI Bed Head Small Talk 200ml£12.00
3-in-1 Thickifier, Energiser, Styliser. Thickifier adds body and volume. Energiser gives life to limp hair. Styliser defines, separates and controls.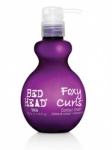 TIGI Bed Head Foxy Curls Contour Cream 200ml£6.95
Control your curls and fight the frizz. Defines, shapes and supports style. Encourages soft, manageable curls and eliminates frizz.