Hugo Boss Femme EDP 75ml£68.00 £44.00
Boss Femme is a radiant, soft, floral and smooth fragrance for women. Boss Femme exudes an aura of captivating femininity, a subtle, warm fragrance that is sublimely sophisticated and modern.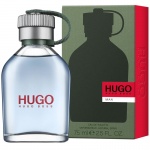 Hugo Boss Hugo EDT 75ml£38.00
An unparalleled fragrance by HUGO, green, aromatic scents harmonise perfectly with aquatic head touches and the unmistakable aroma of apples.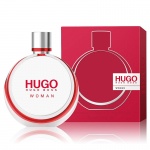 Hugo Boss Hugo Woman EDP 75ml£52.00 £37.00
HUGO Woman is a fruity, floral fragrance with an unconventional, boyish twist, combining unexpected naturals and pioneering molecules. It creates a contrast of tones and sensations, fusing traditionally feminine and unexpected masculine notes to redefine the conventions of female fragrances.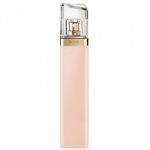 Hugo Boss Ma Vie EDP 75ml£57.00
Hugo Boss Ma Vie is a fresh flirtatous composition inspired by the cactus flower, and invites you to experience life to the full.