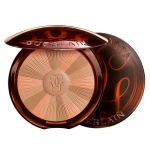 Guerlain Terracotta Light 01 Light Warm 10g£33.00
Guerlain reinvents the subtle natural-looking tan with new versions of their historic Terracotta Light powders. Guerlain Terracotta Light Warm, is perfect for light warm toned skin to wake up your skin's glow in three seconds.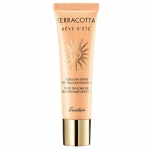 Guerlain Terracotta Reve D'Ete Tinted Jelly Medium 30ml£30.00
Guerlain Reve D'Ete Tinted Jelly in Medium is a revolution in nude makeup for the summer, this exceptionally sheer tinted jelly covers small imperfections, smoothes, moisturises and tints with exceptional ease and natural radiance.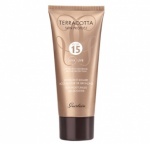 Guerlain Terracotta Sun Protect Face & Body SPF 30 100ml£22.00
Guerlain Terracotta Sun Protect SPF 30 sunscreen for face and body provides real moisterizing sun protection while protecting the skin from photoageing and delivering Guerlain's special tan boosting properties.