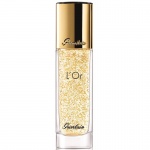 Guerlain L'Or Radiance Concentrate with Pure Gold 30ml£55.00 £39.00
Guerlain l'Or is an embellishing make-up base sprinkled with pure 24-carat gold flakes.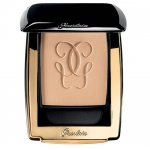 Guerlain Parure Gold Compact SPF 15 Beige Clair 02 10g£51.00
Guerlain Parure Gold compact foundation, with its precious dual-faceted pigments combined with a collagen-boosting* active ingredient, bathes your face in a rejuvenating light. Somewhere in between a foundation and a pressed powder it is designed to give both comfort and lasting hold.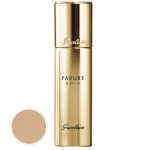 Guerlain Parure Gold Foundation Fluid SPF 30 Light Beige 02 30ml£54.00
Guerlain Parure Gold Radiant Foundation has a rejuvenating formula that hydrates and smoothes instantly and overtime the skin. It's ultra radiant coverage has a lasting power of 24 hours, for an amazing complexion every day.