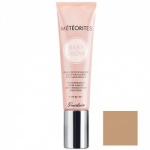 Guerlain Meteorites Baby Glow Dore 30ml£30.00
Technology with a touch of magic, this liquid light glides onto the skin as a luminous, perfecting veil that erases signs of fatigue and reveals the youth and natural glow of the complexion.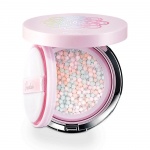 Guerlain Meteorites Pearl Glow Cushion 13.5g£30.00
Guerlain Meteorites Pearl Glow Cushion os a primer with three correcting shades to erase all chromatic imperfections. The Green tone is an anti-redness, the pink is an anti-fatigue and the orange is an anti-dark circle and spot corrector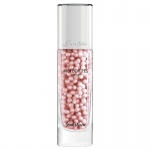 Guerlain Meteorites Perfecting Make-up Base 30ml£38.00
Guerlain Les Meteorites Light-Diffusing Perfecting Primer is a smoothing liquid makeup base for an ethereal complexion.