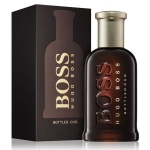 Hugo Boss Bottled Oud EDP 100ml£76.00
Boss Bottled Oud is a strong, intense and opulent woody version of the classic Boss Bottled fragrance, the epitome of modern masculinity. Boss Bottled Oud has a rich oriental woody accord that lingers like a second skin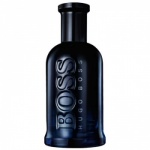 Hugo Boss Bottled Night EDT 100ml£53.50
Boss Bottled Night is a sweet oriental fragrance that combines Lauro Amerello wood and musk, a rich resinous woody bease and an instinctive masculine quality.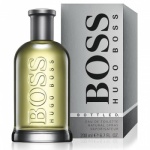 Hugo Boss Bottled EDT 200ml£65.00
Boss Bottled is as versatile and rich in contrasts as the Man of Today. The distinctly masculine fragrance is sharp with a warm woody base, making it a timeless classic.
Hugo Boss Bottled Deodorant Spray 150ml£19.00
The spirit of Boss captured in a bottle: The classic values of elegance and style of this distinctly masculine deodorant spray, which nourishes the skin and ensures a pleasant freshness throughout the day.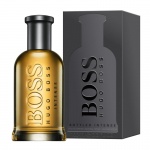 Hugo Boss Bottled Intense EDP 100ml£60.00
A refined interpretation of classic BOSS BOTTLED, BOSS BOTTLED INTENSE is laden with more woods, spices and a powerful concentration of precious oils.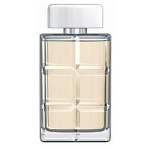 Hugo Boss Orange Man EDT 100ml£48.00
Featuring an energising blend of crisp apple, warm frankincense, comforting vanilla and bubinga wood, this vibrant scent perfectly encapsulates the free-spirited optimism of the BOSS Orange Man.