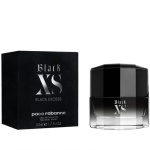 Paco Rabanne Black XS EDT 50ml£51.00 £36.00
For the tough guy with a tender heart. He's free, extravert, self-confident. A woody, vibrant, sensual and masculine fragrance.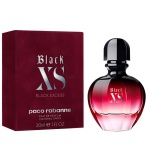 Paco Rabanne Black XS For Women EDP 30ml£48.00 £31.00
A mysterious elixir for a rebel princess. A jewel of a bottle inspired by ancient flasks, given a touch of modernity and audacity.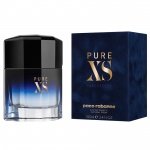 Paco Rabanne Pure XS EDT 100ml£56.00
Paco Rabanne Pure XS is a vibrant and excessive fragrance that changes from hot and cold essences with every layer of fragrance. Paco Rabanne Pure XS is a long lasting and sensual blend of aromatic, oriental and sweet notes, for a fragrance that will be noticed!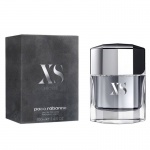 Paco Rabanne XS Pour Homme EDT 100ml£70.00 £50.00
Paco XS Pour Homme has a spicy freshness donated by the combination of mint, coriander, and juniper bay, which contrasts with the warmth of a fruity-apple note of geranium.