Jean Paul Gaultier
Jean Paul Gaultier creates his fragrances as a second skin. They reflect absolutely his personality. Generous, sensual and attractive, they make an unforgettable impression.. Le Male, Le Beau Male, Classique, Kokorico, Ma Dame, Gaultier², Fragile, Fleur du Male: Seductive fragrances with personality.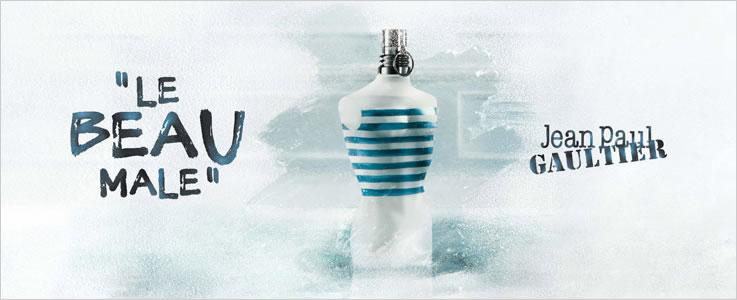 Jean Paul Gaultier Classique perfume is a deliciously seductive and distincive floral oriental perfume. The corset and the rose incarnate femininity. A sweet, bold Eau de Toilette. A bewitching, voluptuous Eau de Parfum.

The fragrance for men by Jean Paul Gaultier is intense modern, warm and elegant. Jean Paul Gaultier frees men from convention with a classic fragrance, both powerful and sensual. A fresh, sexy scent combining virility and sensitivity.

This new Eau de Toilette Intense is a power struggle between strength and tastiness. The irresistible combination of dark lavender and woody vanilla.

The new Eau de Toilette by Jean Paul Gaultier : an ultra fresh fragrance that exalts the unbridled sensuality of every man.

The power of attraction for women and men alike. A magnetic, sensual eau de parfum.

Jean Paul Gaultier celebrates today's woman. Rebellious, cheeky and joyful... she's a modern garšonne.

Jean Paul Gaultier challenges men to claim their virility with panache! A powerful and aphrodisiac fragrance which defies the codes of elegance.

Jean Paul Gaultier Fleur Du Male is an unexpected blend of freshness and sensuality for a man who loves life! A 100% masculine orange blossom scent.