Bvlgari
Bvlgari are a designer jewellery company that have entered the fragrance market and created some equally stunningly simple, stylish and unique fragrances for men and women. Bvlgari's perfumes and fine fragrances are made from the finest oils, use rare ingredients and blends to create intensely sensual fragrance experiences.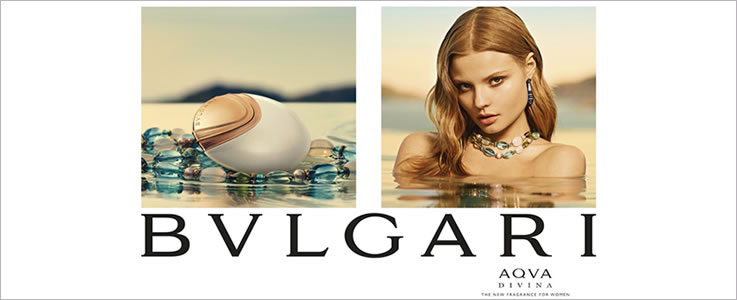 Goldea Eau de Parfum is a tribute to the golden goddess of beauty and sun. Gold is the divine interpretation of the splendour of the sun on earth.

Omnia Paraiba is inspired by one of the most unique gems on earth: the radiant Paraiba Tourmaline of Brazil.

A new version of the dark and mysterious Jasmin Noir perfume from the luxurious jewelry house of Bvlgari.

Jasmin Noir perfume is a mysteriously luxurious tribute to one of the most precious flowers in perfumery.

Bvlgari Eau Parfumee is a beautiful collection of fresh fragrances created by Bvlgari for both men and women.

A scent that is a sophisticated balance of fresh, vibrant notes with warmer tones, which reflects his self-confident sensuality.

A vibrant and invigoratingly luminous journey to the heart of the marine world and the precious deep sea stones that inspired this unique fragrance for men.

A stunning fragrance from Bvlgari released in 2005, that conjures up the scent of the sea and the aromatic elements of Mediterranean orange orchards.

A white tea partner for Bulgari Eau Parfumee Au The Vert, delivering warmer, more intimate and spiritual notes than its sister scent.

Bvlgari Eau Parfumee Au The Vert is a clean and refreshing fragrance, perfect for that all-year-round summer feeling.

The captivating Bvlgari Omnia Indian Garnet Eau de Toilette reveals the sensuality of the Omnia woman at sunset, when the last rays of sun slip into the velvet night.

Bvlgari Omnia Crystalline perfume encapsulates the vibrant essence of crystal with delicate and glistening floral and aquatic notes.

Bvlgari Pour Femme is a unique and enduring rose and violet floral perfume with a rich musky base.

A crisp, fresh and sophisticated fragrance with a complex combination of woody, floral and musky notes.