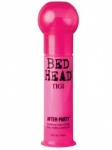 TIGI Bed Head After Party Cream 100ml£12.00
Controls funky fly-aways to silk-ify hair. The perfect party favour for our frizz prone friends.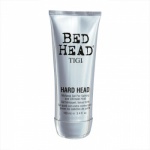 TIGI Bed Head Hard Head Mohawk Gel 100ml£15.00
Mohawk Gel For Spiking and Ultimate Hold. Dries quickly, defies gravity. You donít have to have a Mohawk, just a serious desire for your hair to stay put!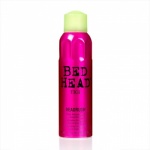 TIGI Bed Head Headrush Shine Spray 200ml£15.75
Shine Adrenaline with a Superfine Mist. Super fine shine spray that will go straight to your head. This lightweight mist gives your hair extreme gloss with all-over coverage.


TIGI Bed Head Straighten Out 120ml£13.45
98% Humidity Defying Straightening Cream.