Stella McCartney
Stella McCartney is an English fashion designer and the daughter of former Beatle Sir Paul McCartney and his first wife, rock photographer and animal rights activist Linda McCartney. Stella McCartney perfumes are part of her successful fashion empire and she has created a timeless, feminine and extremely beautiful collection of perfume for women.

Stella McCartney's perfumes are as uncompromising in style, elegance and modern sophistication as her innovative and beautiful clothes. They also adhere to her strict vegetarian principles and are a line of completely organic fragrances and body products. Each Stella McCartney perfume is finely crafted with the best organic fragrance oils and essences and without reference to animal products and chemicals, for a lasting, enduring and uniquely elegant range of scents.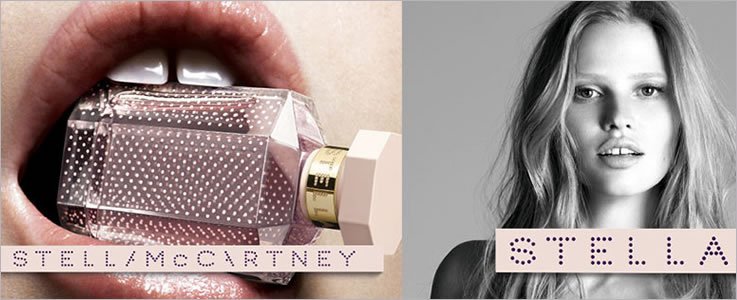 Stella McCartney Stella Perfume is based on the contrast between the freshness and softness of the rose, and the dark sensuality of amber.

STELLA Peony is delicate yet daring, effortlessly sensual and full of life.

POP is a bright, modern and irreverent scent combining the vibrant floralcy of tuberose with sandalwood.

L.I.L.Y perfume is the story of a girl becoming a woman. The beginning of a new chapter, one that is all her own.