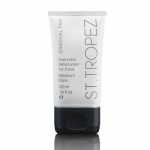 St. Tropez Everyday Gradual Tan Face - Medium/Dark 50ml£14.00
This wonderfully light, easily absorbed facial moisturiser cleverly combines serious skin care benefits with a touch of self tan.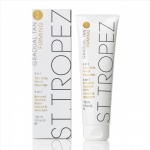 St. Tropez Gradual Tan Plus Firming 150ml£16.95
St. Tropez's easily-absorbed lotion is your one-stop product for tanning, toning, firming and moisturising your body!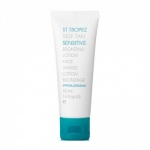 St. Tropez Self Tan Un-Tinted Bronzing Face 50ml£18.00
This lotion is specially formulated to be gentle on skin with naturally derived tanning ingredients, a delicate fragrance and added moisturisers.