Nuxe
The debut 'Our Moment' fragrance, from One Direction, is vibrant and juicy. Combining top notes of fresh fruit and heavenly scented flowers infused with undertones of warm musk. Available in three different sizes and presented in a beautifully ornate glass bottle, this refreshing, uplifting scent adds a touch of sophistication to any occasion.

The sparkling, juicy and feminine fragrance is made up of splashes of fresh fruit and seasonal flowers infused with undertones of warm musk. The pink grapefruit, wild berries and redcurrants, combined with the delicacy of jasmine petals, and frangipani with the dry woody tones of musk and patchouli leave an enticing and playful scent on the skin.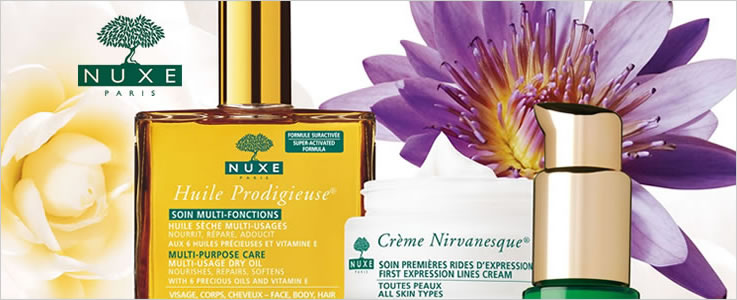 Daily essentials from Nuxe to clean & revive your skin in the morning, then free it from impurities & makeup in the evening.

Illuminate your skin with Nuxe Multi-Purpose Care Prodigieux, a collection of products that make the skin look beautiful all year round.

Through in-depth scientific research, Laboratoire NUXE has created its first global anti-aging range, effective against the main clinical signs of hormonal aging on the skin and against skin density markers.

Nuxellence is an anti-ageing range for all skin types. This range recharges the skin with youth and radiance.