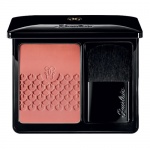 Guerlain Rose Aux Joues Blush Peach Party 03 6g£30.00
Discover Guerlain Rose Aux Joues Blush Chic Pink, Guerlain's new colour-revealing blush. This blush creates a Rosy cheek with a hint of peachy coral, as if you had just spent a day in the fresh air, with a lightweight imperceptible finish.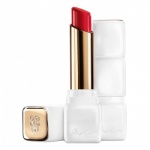 Guerlain Kiss Kiss Roselip Tinted Lip Balm Crazy Bouquet 2.8g£23.50
Guerlain KissKiss Roselip Lip Balm Crazy Bouqet is a hydrating and plumping coloured lip balm, infused with essential oil of rose.