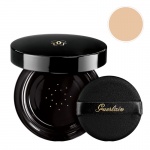 Guerlain Lingerie de Peau Cushion 02N 14g£32.00
Guerlain enriches its Lingerie de Peau range with a nomadic cushion version: a perfecting fluid formula enclosed within a chic and practical cushion case, for an anti-fatigue effect and refreshing touch-ups throughout the day.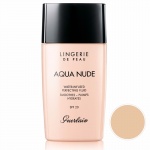 Guerlain Lingerie de Peau Aqua Nude 02N 30ml£28.00
Guerlain has revolutionized second-skin effect make-up with Lingerie de Peau Aqua Nude, an intensely hydrating, long-lasting and light-textured* foundation for a more beautiful complexion. Its incredible weightless film appears to smooth and perfect the skin's texture with a sheer finish.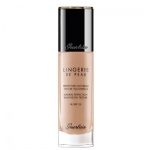 Guerlain Lingerie de Peau Fluid Beige Naturel 03N 30ml£33.00
Guerlain's Lingerie de Peau is a skin-fusing and natural foundation that it can't be felt and can't be seen. Guerlain Lingeri de Peau Fluid Rose Clair 03N is their latest skintone foundation for neutral toned skin with a neutral tone.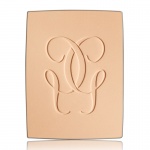 Guerlain Lingerie de Peau Compact Refill Beige Clair 02 10g£27.00
Guerlain has created its first compact powder foundation so light that it blends seamlessly, like a second skin. The Bio-Fusion micro-mesh, a combination of stretch fibres and textile proteins of natural origin fuse with the epidermis for an optimal distribution of pigments.