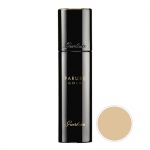 Guerlain Parure Gold Foundation Fluid SPF 30 Beige Clair 02 30ml£47.00
Guerlain's Parure Gold foundation, with its precious double sided pigments combined with a collagen-boosting active ingredient, bathes your face in a rejuvenating light. Caressed by a texture of pure pleasure, day after day the skin regains the radiant beauty and vitality of youth.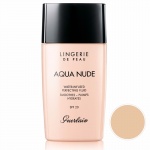 Guerlain Lingerie de Peau Aqua Nude 02N 30ml£28.00
Guerlain has revolutionized second-skin effect make-up with Lingerie de Peau Aqua Nude, an intensely hydrating, long-lasting and light-textured* foundation for a more beautiful complexion. Its incredible weightless film appears to smooth and perfect the skin's texture with a sheer finish.