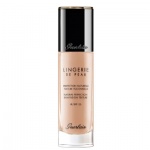 Guerlain Lingerie de Peau Fluid Naturel Rose 03C 30ml£33.00
Guerlain's Lingerie de Peau is a skin-fusing and natural foundation that it can't be felt and can't be seen. Guerlain Lingeri de Peau Fluid Rose Clair 03C is their latest skintone foundation for natural toned skin with a cool rose tone.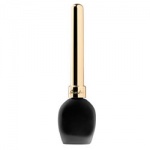 Guerlain Liquid Eye Liner Noir Ebene 01 5ml£23.50
Guerlain Liquid Eye Liner has been designed to be a calligraphy tool for the eyes, delivering precision and simplicity of use, with an ultrafine brush, long handle and impeccable line.