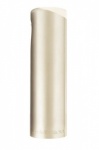 Emporio Armani She EDP 50ml£53.00 £32.00
Emporio Armani She is a soft, ultra-feminine fragrance captures the innate beauty of all women.


Emporio Armani He EDT 100ml£60.00 £39.00
A distinctly stylish fragrance, the signature scent of the urban male with a sparkling blend of Japanese yuzu, sage and cardamom.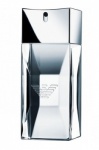 Emporio Armani Diamonds For Men EDT 75ml£63.00 £36.50
Emporio Armani Diamonds for Men is an icy fragrance that is contrasted with sensual, warm accents.
Giorgio Armani Code For Men Absolu Parfum 30ml£52.00 £38.50
Giorgio Armani Code For Men Absolu is the ultimate code experience, in an everlast parfum formulation. Oriental, spicy and provocative, this creamy textured aftershave is a gorgeous addition to anyone's fragrance wardrobe.




Giorgio Armani Code For Men EDT 200ml£94.00 £72.00
Giorgio Armani Code For Men was the first oriental fragrance for men from Giorgio Armani. Timelessly sensual, in a pure and understated way, it combines elegance and sophistication.