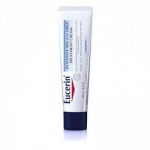 Eucerin Dry Skin Intensive 10% Urea Treatment Cream 100ml£9.00
Eucerin Intensive 10% w/w Urea Teratment Cream is suitable for use on dry skin conditions such as Xeroderma, Atopic Eczema, Hyperkeratosis and Ichthyosis.The Cream is enriched with two of the skin's own natural moisturising ingredients, Urea and Lactate.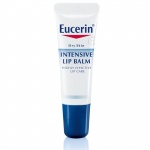 Eucerin Dry Skin Lip Balm 10ml£7.50
Eucerin Intensive Dry Skin Lip Balm contains soothing Licorice Extract to relieve extremely dry and cracked lips, and reduce the redness around the lips due to dryness. Its perfume-free formula is suitable for sensitive skin.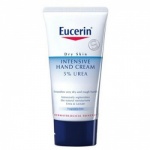 Eucerin Dry Skin Repair Hand Cream 5% Urea 75ml£7.00
Eucerin Repair Hand Creme 5% Urea is enriched with Urea and Lactate to quickly soothe even severely dry and irritated hand skin, or hand skin with eczema, by providing the intensive, long-lasting moisture it needs.