Diesel Only The Brave Wild
A unique masculine fragrance where classic urban meets untamed nature. This fragrance features fresh top notes of grapefruit and citronella underpinned by an exotic coconut accord. Are you brave enough to be wild?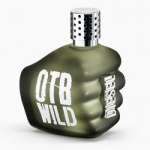 Diesel Only The Brave Wild EDT 35ml£25.00
The fragrance of a man who dares to be himself, believing in his instincts and defending the values in which he believes. Available as Eau de Toilette 35ml.