Alaia Creates His First Fragrance!
Tuesday, 18 August 2015 | Admin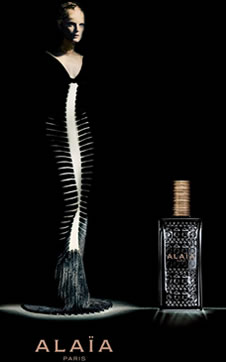 Azzedine Alaïa has created his first fragrance for women and here at Slapiton we love its unusual notes and divine bottle!

As you would expect from the designer called 'The King of Cling', Azzedine's scent has been created to go on like a sexy, second skin.
The Tunisian designer is famous for his ability to redraw the feminine form with tailoring, zippers, laser-cut corsets, jersey, muslin and leathers to exaggerate and create the perfect hourglass shape, Alaia perfume is the sensuous, olfactory compliment to this vision.
Thee scent is based on the contrast of cold and hot tones, and it opens with airy floral tones and hot pink pepper, over a heart of fresh freesia and peony and a dark and mysterious base of animalistic tones and sexy musk.
The top is a fresh impression with airy notes.
The heart is an abstract floral impression.
The base impression of animal and musky notes, like a second skin.
If you like Elie Saab Eau de Parfum, Narciso Eau de Parfum, Coco de Chanel and Guerlain Shalimar you will probably love Alaia.