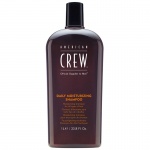 American Crew Daily Shampoo (Normal Hair) 1 Litre£22.00
American Crew Daily Shampoo gently cleanses and conditions the hair and scalp.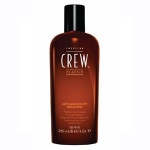 American Crew Anti-Dandruff Shampoo 250ml£9.00
American Crew Anti-Dandruff Shampoo is specially formulated for problem scalps that have developed a dandruff problem.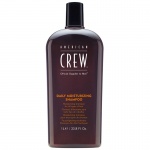 American Crew Daily Moisturising Shampoo 1 Litre (Normal/Oily Hair)£22.00
For normal to dry hair and scalp, American Crew Classic Daily Moisturizing Shampoo is formulated with a blend of natural extracts to moisturise and condition the hair.