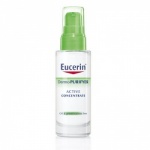 Eucerin DermoPURIFYER Active Concentrate 30ml£9.00
Eucerin DermoPURIFYER Active Concentrate is a very light, fast-absorbing emulsion. Concentrated Lactic Acid delivers a comedolytic effect and improves skin complexion.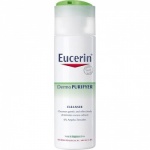 Eucerin DermoPURIFYER Cleanser 200ml£10.00
A daily-use, soap-free and fragrance-free formula for gentle, effective, cleaning for impure and acne-prone skin.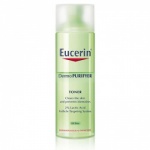 Eucerin DermoPURIFYER Toner 200ml£9.00
Apply daily as part of a cleanse, clear and care routine. Its anti-bacterial formula contains 2% Lactic Acid active system which gently unclogs pores.